Smile Brightly with Cooper Dental
With every visit, Cooper Dental's team of dentists in SW and Downtown Calgary offer a welcoming experience in a spa-like environment. Each patient receives our full attention and carefully tailored service including helping patients achieve straighter teeth.
If you'd love a straighter smile, and would like to meet your smile goals more quickly than traditional metal braces or even Invisalign can provide, 6 Month Smiles® clear braces might be the right match for your smile.
Depending on your current teeth, the treatment time will generally be between 4 and 10 months. In a personal assessment, we can let you know if you're a candidate and what to expect from treatment.
How Does 6 Month Smiles® Work?
6 Month Smiles® tackles aesthetic smile concerns in adults, like crooked or misaligned teeth, just like those often addressed with clear aligners like Invisalign.
But 6 Months Smiles® can work more quickly than other orthodontic approaches because it's permanently fixed in the mouth. Since it's not removable, the teeth are moving into place 24/7. During treatment, you'll make monthly visits to our office to have adjustments made that support your realignment.
This system is less distracting than traditional metal braces because it uses subtle brackets and wires that are a close match to your tooth colour.
Please keep in mind that although the average time it takes to have straighter teeth from this system is six months, the timeframe it takes to see full results will vary from patient to patient.
CASE 1
This is an example of a constricted smile and lower teeth at various levels. Six Month Smiles helped to create a fuller smile and fix the levelling of the lower teeth.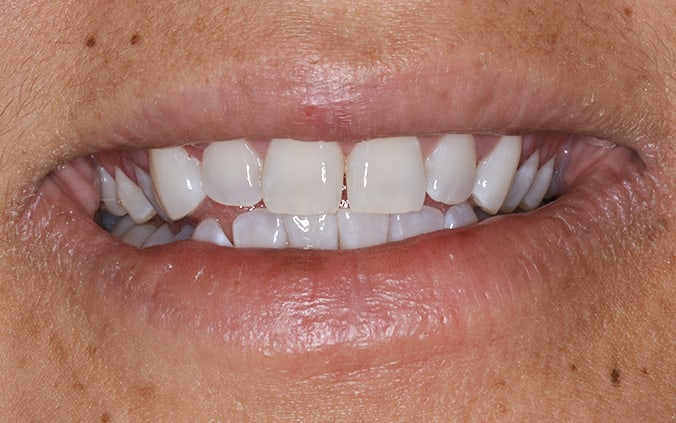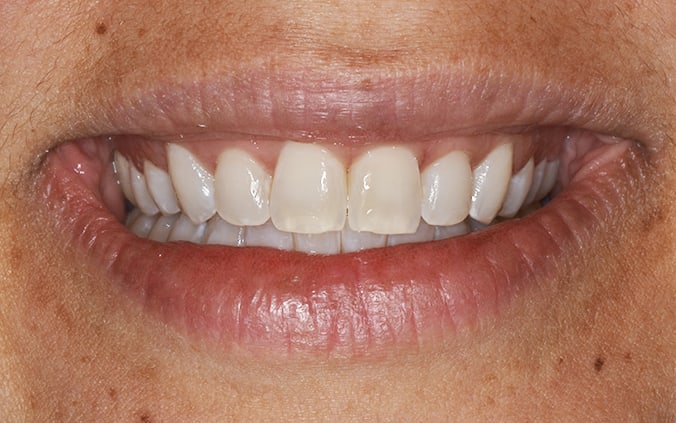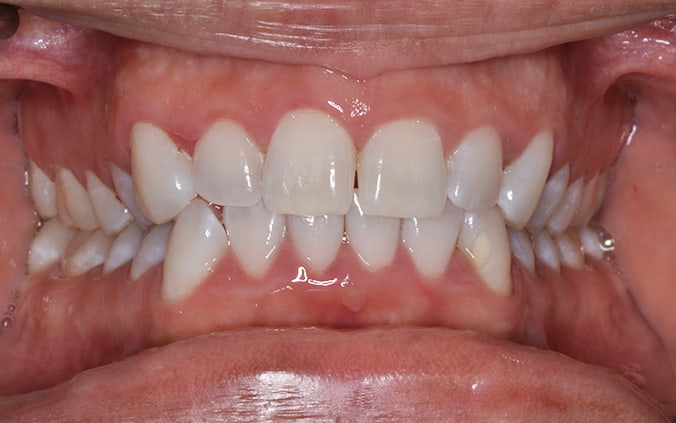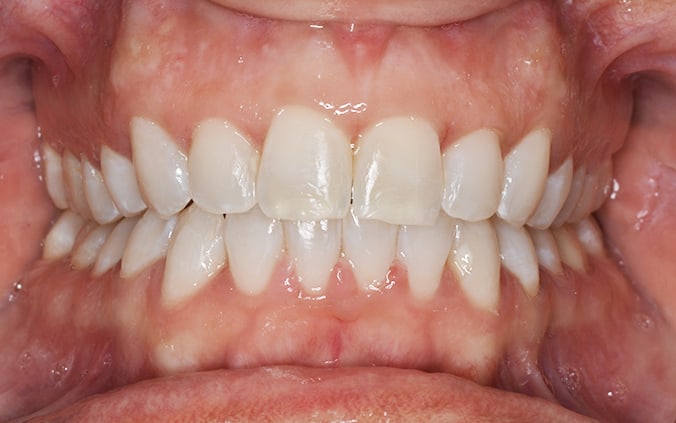 CASE 2
This is an example of angled teeth that were impinging on the lower lip in the smile. By using Six Month Smiles the teeth were put back into their proper position and the smile appears more natural.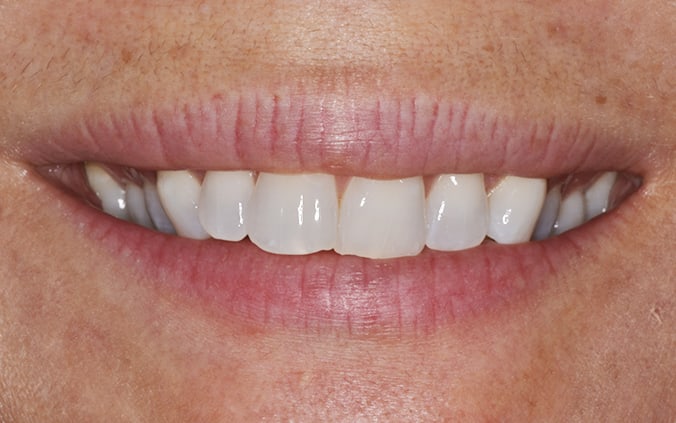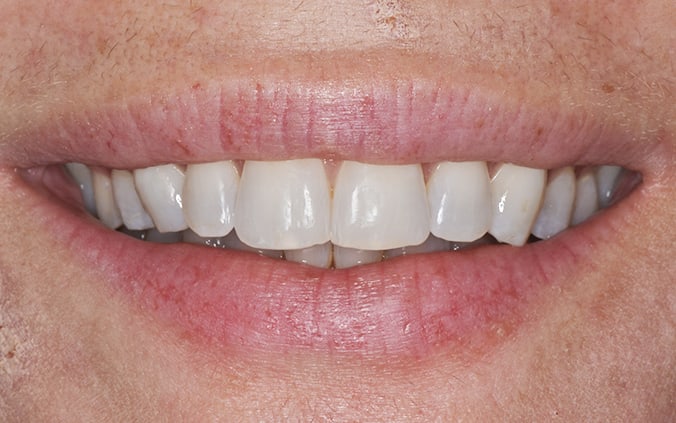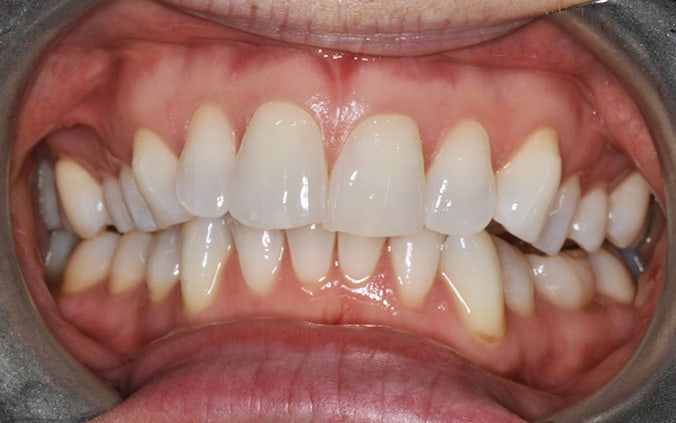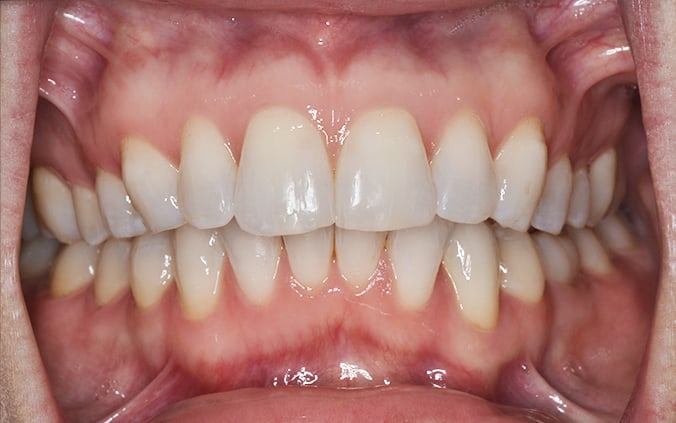 *Photographs are for informational purposes only because individual treatment results will vary from patient to patient. Some patients may not be candidates for treatment.
Tailored to You
Dr. Cooper uses her extensive knowledge of dentistry techniques to help create beautiful, healthy, natural-looking smiles.
If there's an aspect of your smile you wish were different, share your concerns with us. We can create a treatment plan that may suit your needs.
Two Calgary Locations to Suit Your Lifestyle
Downtown Calgary
Visit Cooper Dental's convenient downtown location on the +15 pedway, between the Chevron Tower and the Aquitaine Tower. Street parking is available in front of the office!
Suite 200 520
5th Avenue SW

Calgary

,

AB

T2P 3R7
Our Hours
Monday

:

9:00 AM

–

3:00 PM

Tuesday

:

9:00 AM

–

4:30 PM

Wednesday

:

8:00 AM

–

4:30 PM

Thursday

:

8:00 AM

–

4:30 PM

Friday

:

9:00 AM

–

1:00 PM

Saturday

:

Closed

Sunday

:

Closed
Cougar Ridge
Find Cooper Dental in Cougar Ridge just off Old Banff Coach Road in Cougar Ridge Shopping Plaza. Free parking is available right in front of the office.
677 Cougar Ridge Drive SW

Calgary

,

AB


T3H 5J3
Our Hours
Monday

:

9:00 AM

–

4:30 PM

Tuesday

:

9:00 AM

–

4:30 PM

Wednesday

:

9:00 AM

–

3:00 PM

Thursday

:

9:00 AM

–

4:30 PM

Friday

:

9:00 AM

–

3:00 PM

Saturday

:

Closed

Sunday

:

Closed

Downtown
Location

Cougar Ridge
Location
Our LinkedIn Reviews