Enjoy Your Smile
The colour of your teeth changes over time. Everyday activities like drinking coffee, soda, or red wine, eating berries and tomato-based dishes, and smoking (among other things) can discolour teeth.
Teeth whitening is a simple way to change your smile's appearance. Adjusting the shade of your teeth to a whiteness level that suits you is within your reach. Under the supervision of our seasoned team, your teeth whitening experience can be quick and safe.
Whitening Methods
Tray Whitening
If you're looking for an at-home solution, tray whitening may be for you.
We customize plastic trays for you, then send you home with a whitening solution and easy-to-follow instructions. The process may take a few weeks depending on the desired result and the initial discolouration. Results vary on an individual basis.
Zoom Whitening
If you are wanting an immediate result, Zoom whitening may be the perfect solution for you. Within a couple of hours, we can brighten your pearly whites.
Zoom whitening is an in-office procedure. We apply a special whitening gel to your teeth and then use an LED accelerator light to make them noticeably brighter.
We recommend a thorough hygiene appointment prior to the procedure. The gel does not penetrate plaque build-up, so having a cleaning beforehand ensures the best possible results.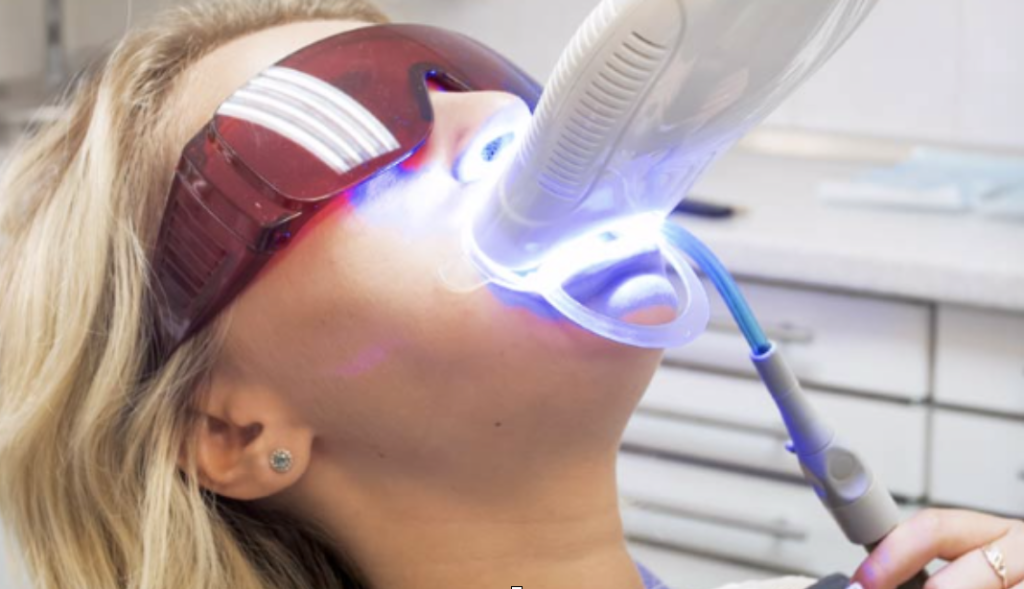 A Note on Teeth Whitening
Regardless of the teeth whitening process, only natural teeth can be whitened. If there are pre-existing fillings, veneers, crowns, or bridges, they cannot be whitened.
Additionally, every tooth is different and all teeth may not whiten uniformly. A variation in the final result may occur based on the initial condition.
Two Calgary Locations to Suit Your Lifestyle
Downtown
Visit Cooper Dental's convenient downtown location on the +15 pedway, between the Chevron Tower and the Aquitaine Tower. Street parking is available in front of the office!
Suite 200 520
5th Avenue SW

Calgary

,

AB

T2P 3R7
Our Hours
Monday

:

9:00 AM

–

3:00 PM

Tuesday

:

8:00 AM

–

4:30 PM

Wednesday

:

8:00 AM

–

4:30 PM

Thursday

:

8:00 AM

–

4:30 PM

Friday

:

9:00 AM

–

1:00 PM

Saturday

:

Closed

Sunday

:

Closed
Cougar Ridge
Find Cooper Dental in Cougar Ridge just off Old Banff Coach Road in Cougar Ridge Shopping Plaza. Free parking is available right in front of the office.
677 Cougar Ridge Drive SW

Calgary

,

AB


T3H 5J3
Our Hours
Monday

:

9:00 AM

–

4:30 PM

Tuesday

:

9:00 AM

–

4:30 PM

Wednesday

:

9:00 AM

–

3:00 PM

Thursday

:

9:00 AM

–

4:30 PM

Friday

:

9:00 AM

–

3:00 PM

Saturday

:

Closed

Sunday

:

Closed

Downtown
Location

Cougar Ridge
Location
Our LinkedIn Reviews