If you have ever looked in the mirror and wished your smile was different, veneers may be the solution you are looking for. These porcelain restorations are a popular cosmetic dentistry procedure. When a stunning, customized smile is what you are after, veneers offer a total transformation.
Dentists who specialize in cosmetic work are adept at assessing the current condition of your teeth and determining the right smile solution for your unique situation.
Read on to learn more about the pros and cons of veneers.
What Are Veneers?
Veneers are thin, tooth-coloured porcelain restorations that are attached to the front of the teeth. They are designed to improve the shape, size, colour and position of your teeth. Most importantly, they are custom-made for your mouth in order to give you the smile you have always wanted.
Veneers provide a solution to teeth that are:
Misshapen
Discoloured
Rotated
Chipped
Excessively spaced
Crowded
Differing sizes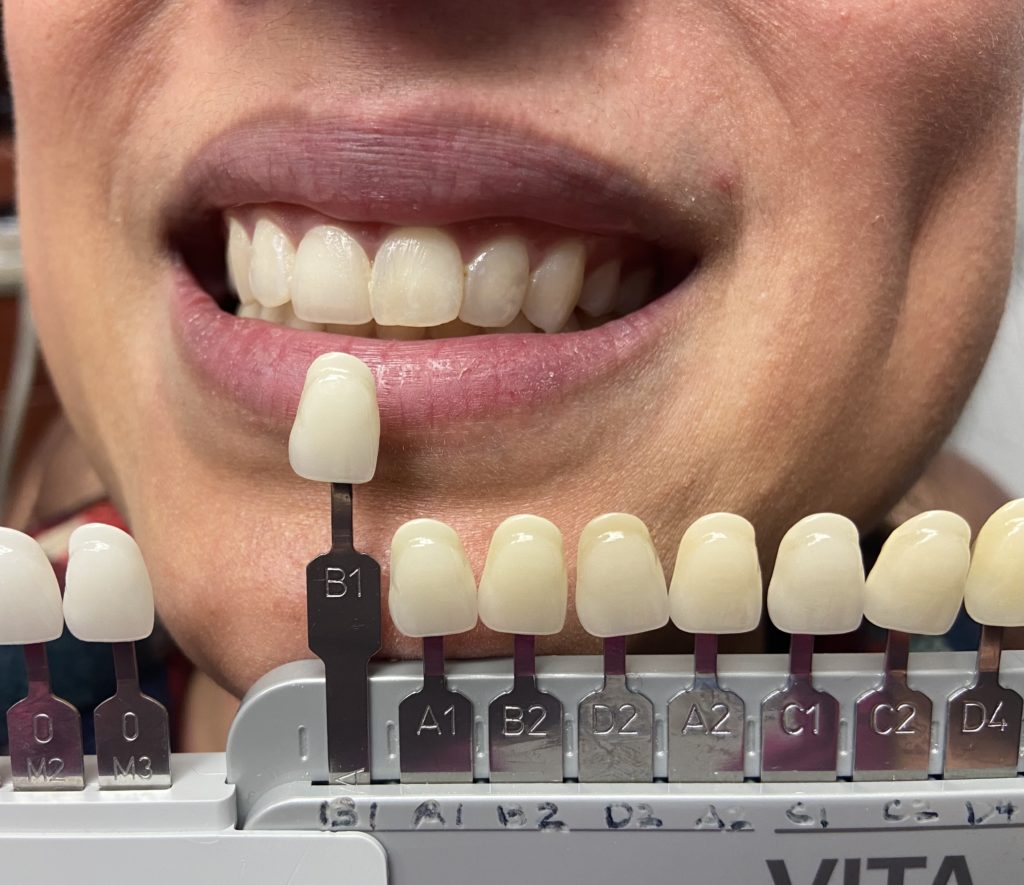 What Is the Process for Getting Veneers?
After thoroughly discussing your smile goals and assessing the condition of your teeth, if your dentist recommends veneers for you, the procedure will be quite straightforward.
You will be an active participant throughout the process. Everything will be thoroughly explained to you, and you will have the chance to approve the final look of your smile.
The veneer procedure is well-tolerated and can be completed in just a few visits. Your dentist will take an impression of your teeth. This impression is then sent to a dental laboratory. An ideal model of your mouth will be created, which will form the basis for your veneers.
Your dentist will prepare your teeth for the veneers. Another impression will then be taken of the prepared teeth, which will be combined with the idealized model to craft the final product.
Temporary veneers will be placed over the prepared teeth until the final porcelain veneers are created. Once your stunning new smile is ready for application, the temporary veneers will be removed, and the porcelain ones bonded into place.
Who Is a Candidate for Veneers?
Veneers are not an option for everyone. The following conditions may mean you are not a candidate for the procedure:
Tooth decay
Periodontal disease
Too little tooth enamel
Too much of the tooth missing
Grinding or clenching regularly
For patients committed to improving their smile, there are always options to provide you with brighter, whiter teeth, even if veneers are not ideal.
If you have tooth decay or periodontal disease, you can treat these problems through comprehensive dental care and potentially revisit your candidacy for veneers later on. For those with too much tooth missing, an aesthetic crown may be an option.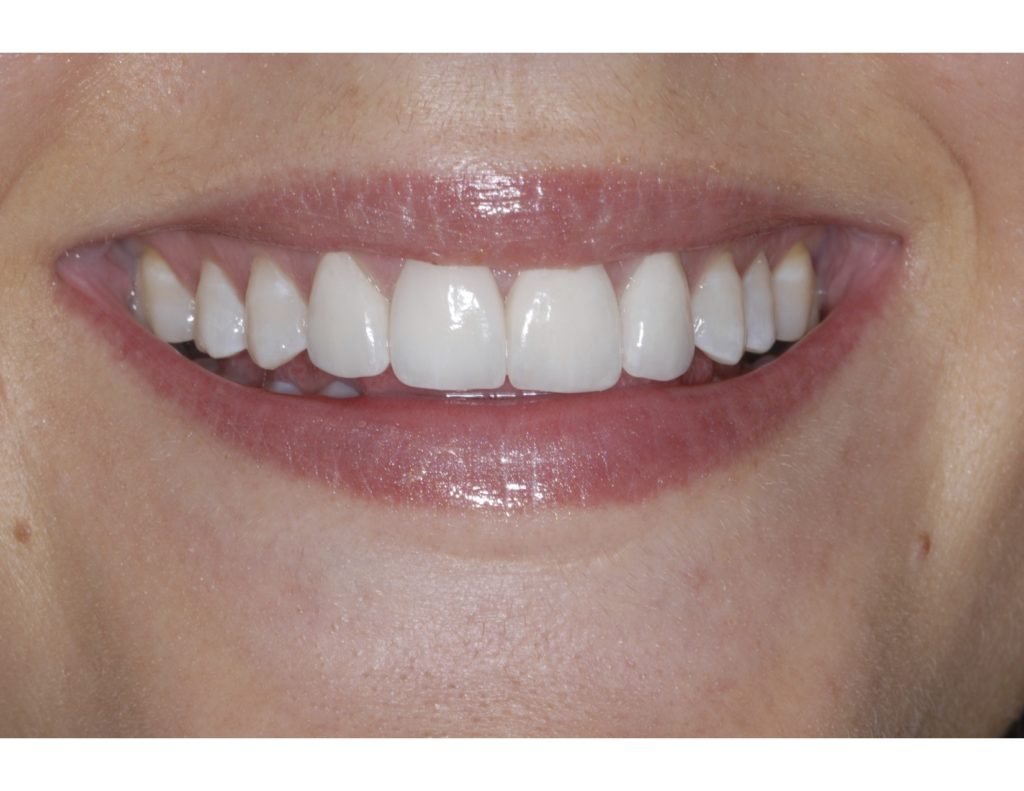 Pros of Veneers
Speed
Veneers are an excellent way to transform your smile quickly. You can achieve stunning results in just 4 to 6 weeks. For almost instant gratification, veneers will provide you with a beautiful smile in time for your wedding, work conference, or another special event.
Customization
When just 1 tooth is discoloured or chipped, veneers can be applied to a single tooth to achieve the right match.
Veneers are fully customizable. Your dentist can control colour and shape, brighten the smile, or make the teeth bigger. While many people choose to have veneers applied to the top 10 teeth to achieve the most ideal and complete smile, the option is available for fewer—or more!—teeth to receive a restoration.
Correction
For worn-down or discoloured teeth, or old dentistry that doesn't match, veneers are a great option for correcting aesthetic issues.
Cons
Reshaping
In order to accommodate the porcelain restorations, teeth must be reshaped. Some people do not have enough enamel left on their teeth to allow for reshaping, in which case another aesthetic option will be recommended.
If the colour and quality of the existing teeth are good, and you would like to address the issue of crowding or a gap in the teeth, moving them with Invisalign or Six Month Smiles may be preferable.
Redoing
While veneers are long-lasting and durable, they must be redone in approximately 15 years. If cost is an issue, you will need to be sure you have the money set aside, or the financing in place, to accommodate this need.

Care For Your New Smile
It is important to remember that, even after veneers are applied, you must still adhere to proper dental hygiene and oral care habits.
You will love your new smile, and proper care and attention will prolong the life of your veneers so that you can enjoy them well into the future.